KCK'N IT: SHRED- the solo exhibition of Mathew Curran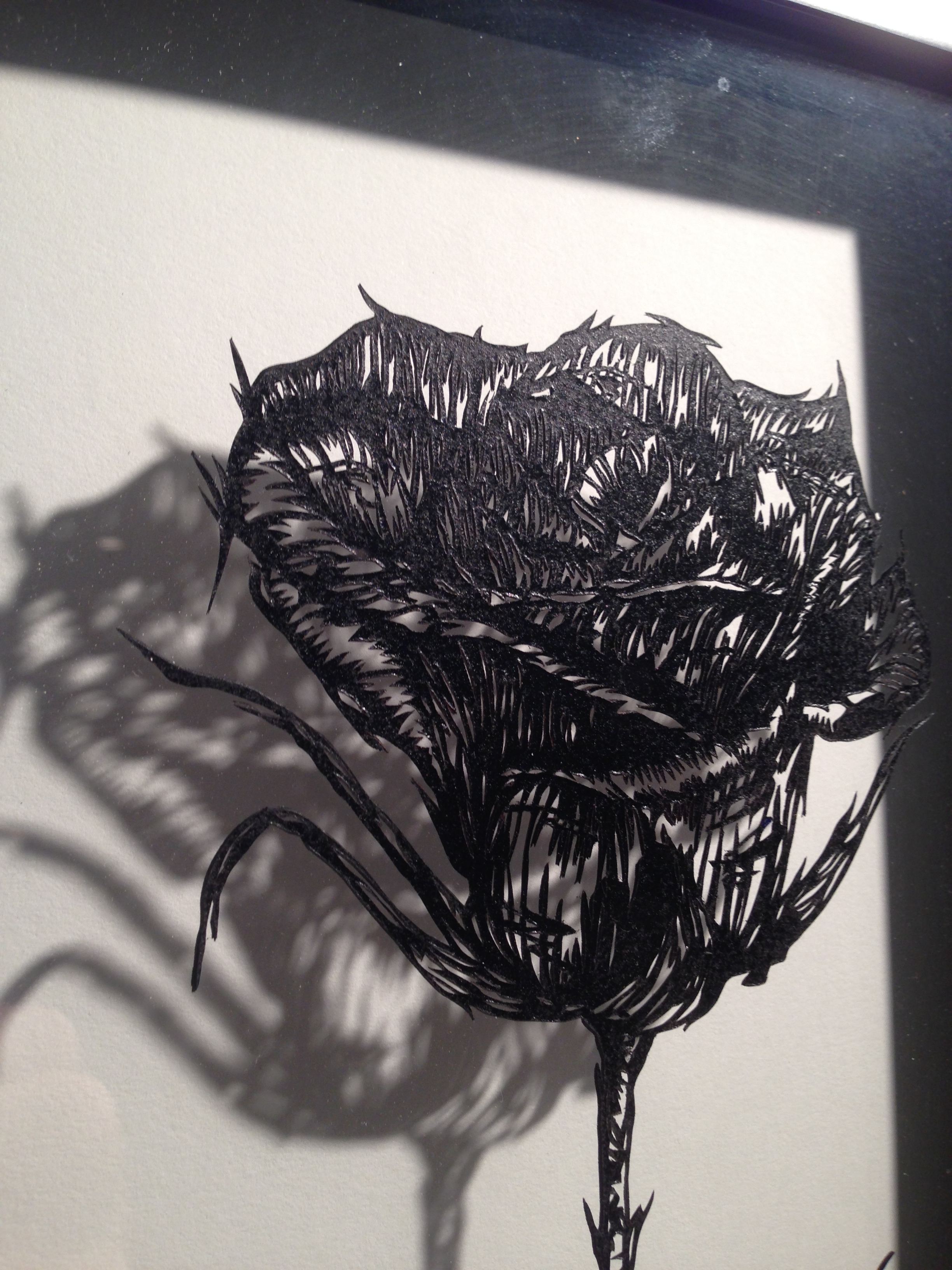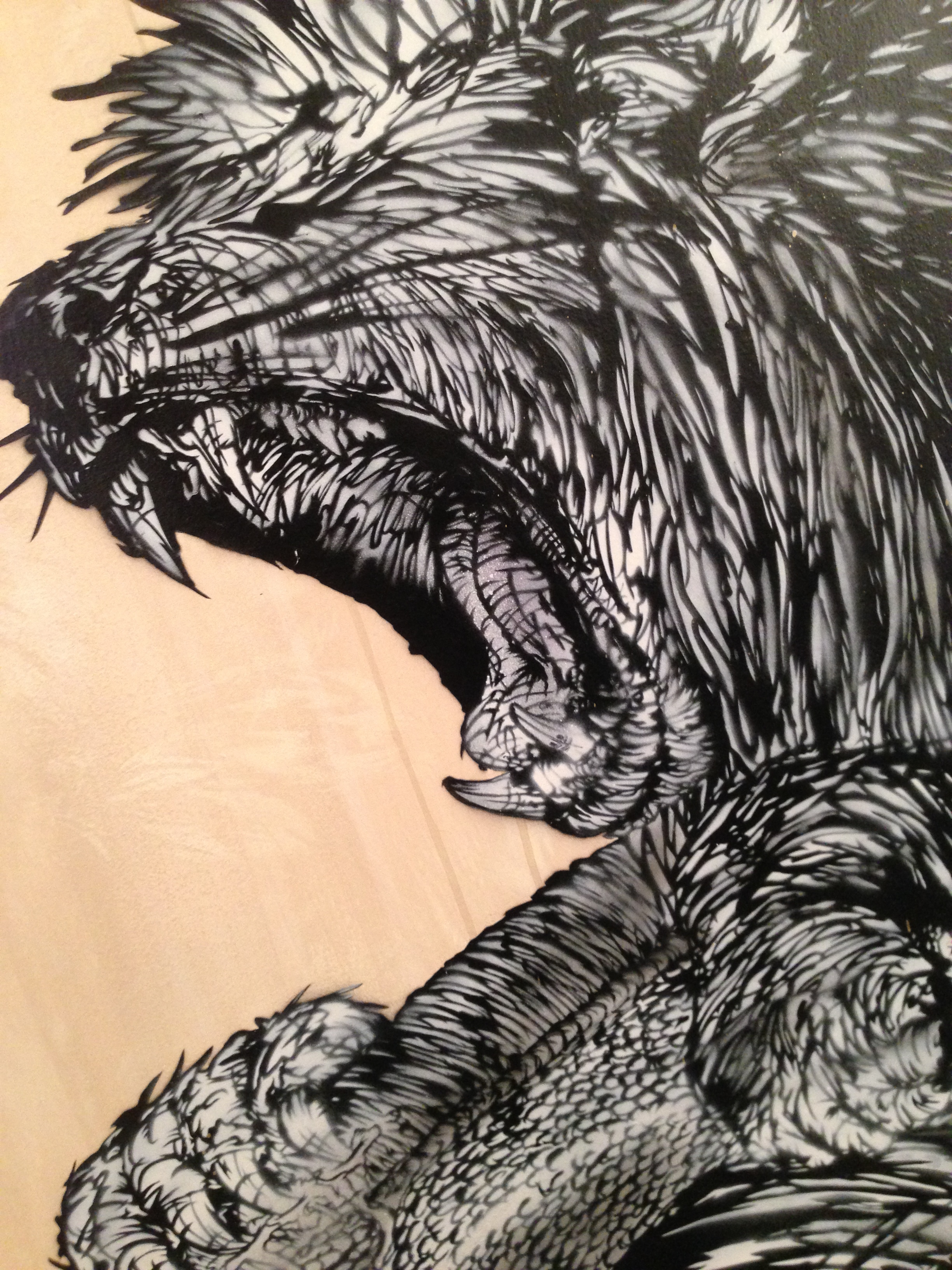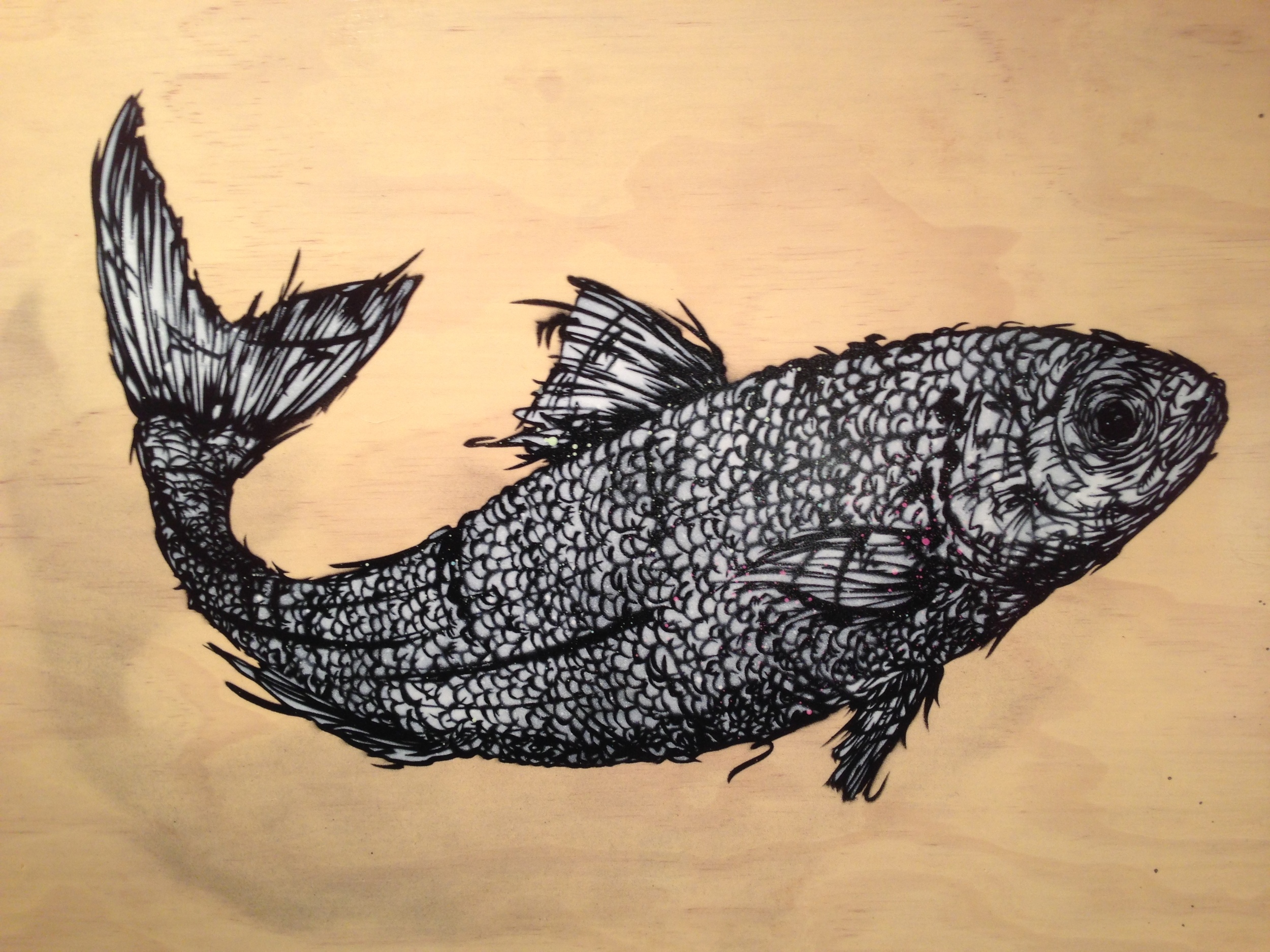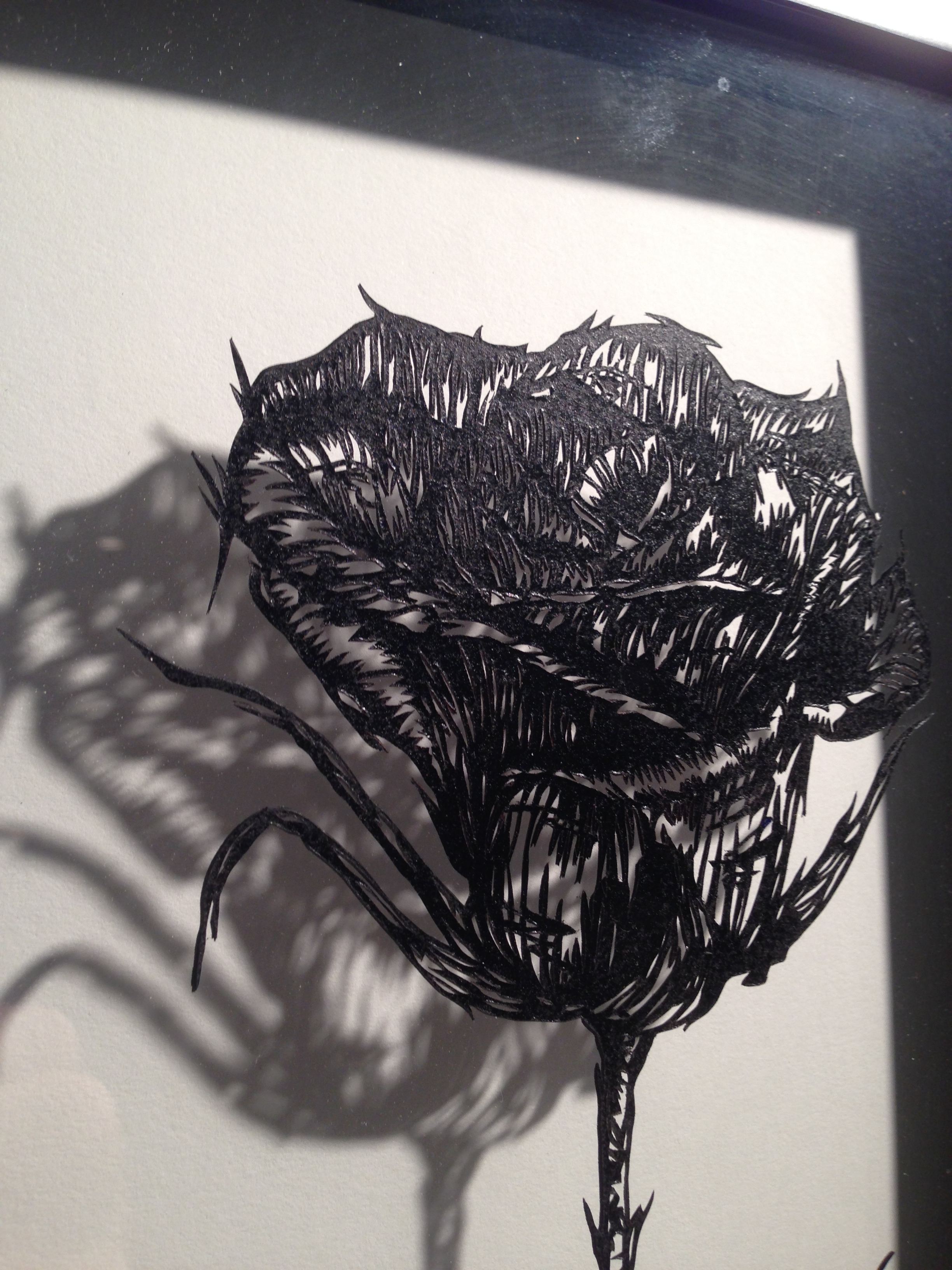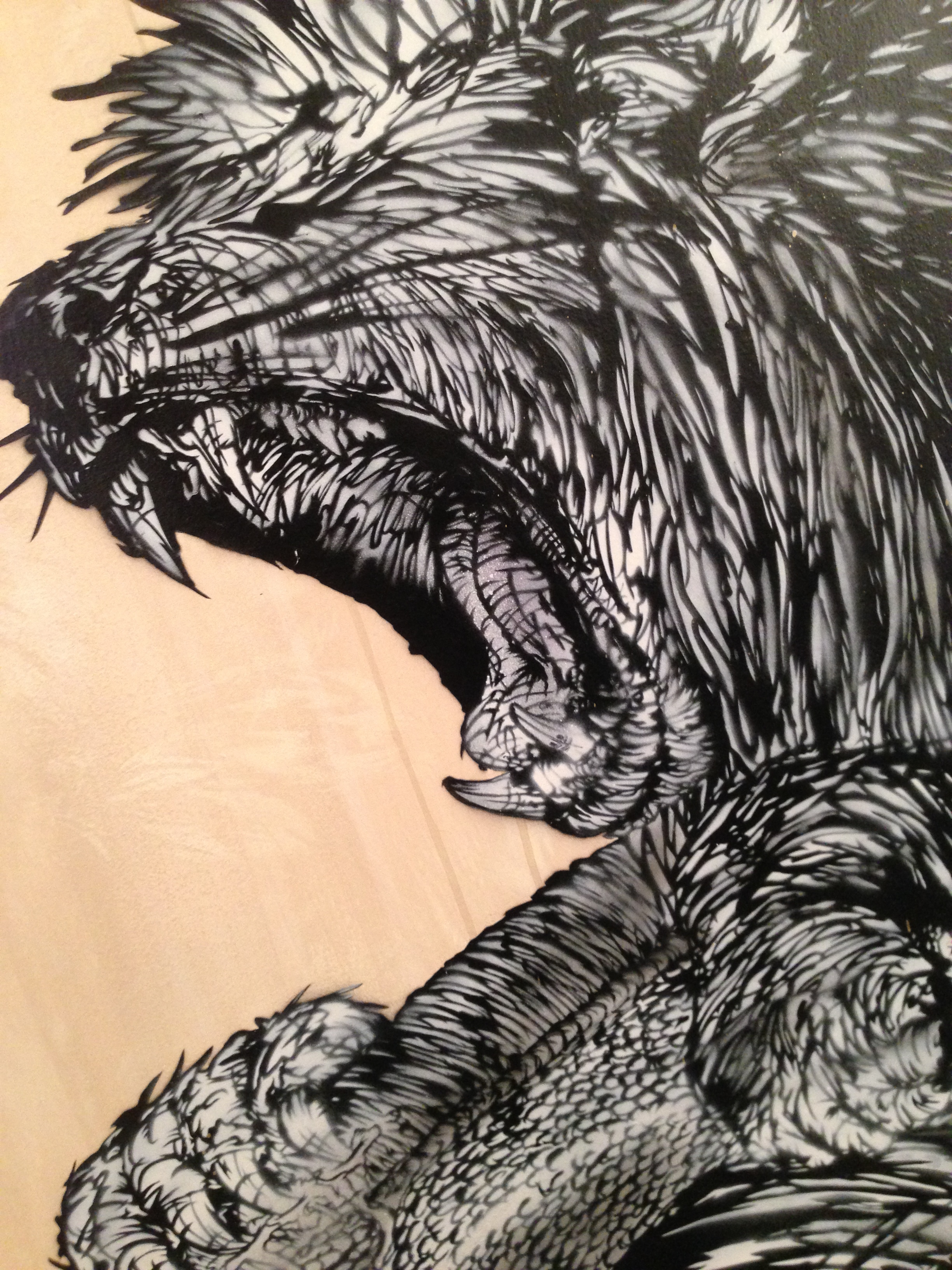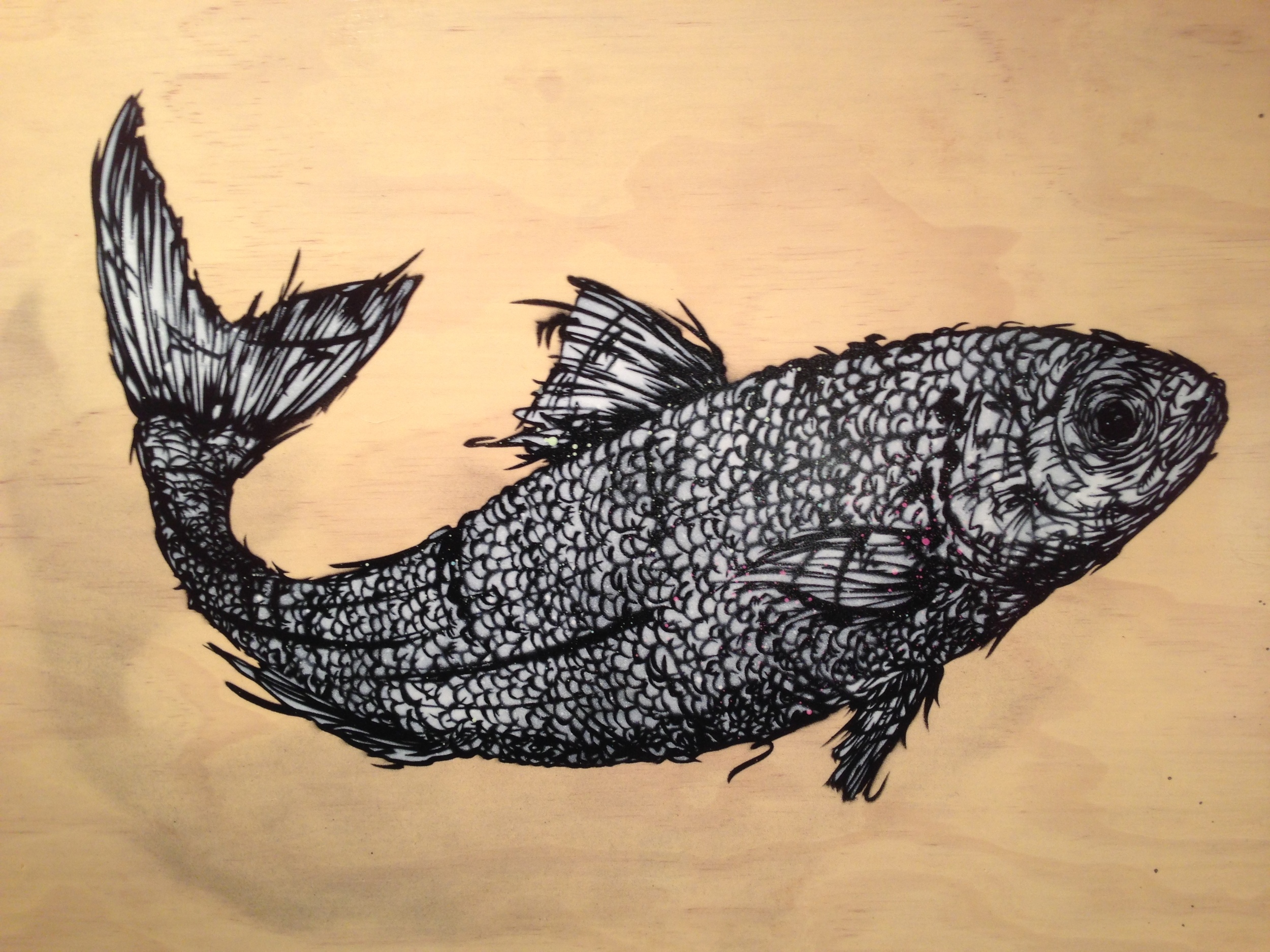 This past Saturday marked the opening of , L.A. based artist, Mathew Curran's solo exhibit at HIERARCHY entitled SHRED. The event was organized by No Kings Collective at the newly opened exhibit space that is run in collabration with Napolean Restaurant in Adams Morgan, WDC. The exhibit plays on Curran's interpretation of how animals feel with humans taking over every piece of open natural habitat.
Curran brings stencils to life, creating unique large-scale murals in a process where he cuts away to the root of his art. As spaces become more urbanized with new homes and longer streets, wildlife and nature have receded. In "SHRED," Matt Curran imagines the natural world pushing back into the city, back against the new homes, larger buildings, longer streets. He envisions birds soaring above factories, flowers breaking through the cracks of an old brick wall, fish making their way back through water systems. Curran captures the struggle for the historically natural to find its place in an unnatural landscape through his unique stencil work.
SHRED will be open 12p to 5pm Saturday and Sunday each weekend from April 19th- May 11. Make sure to swing by and support art, 1841 Columbia Rd NW, WDC 20009.
rinse and repeat...